It is never easy when you are short on time as to where to begin your home cleaning. Here are a few of our favorite speed cleaning tips:
Tips to Speed Up Your Cleaning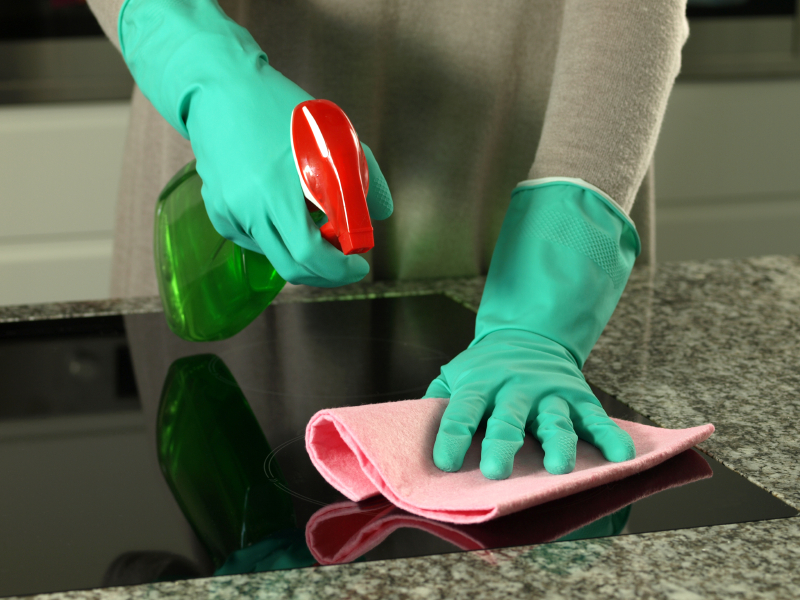 Have cleaning caddies with all the essentials ready to knock out the important rooms quickly. Have one in each bathroom and kitchen. This will make it easier to not shuffle through cleaning products and you will save time in the long run.
Before you can begin the cleaning, try and declutter all spaces before using cleaning products. Make sure everything has a place. Tidying up the entire house or the main rooms at one time instead of each individual room will keep you on track. Have a checklist of the rooms you want to clean before beginning the job. Not every room needs to be decluttered if you only expect a guest to walk in the main room. If you are unsure of the rooms they will enter than simply declutter the least accessible rooms and deep clean the high traffic rooms.
Develop a cleaning pattern. Start with sinks and move to the floors or vice versa. Do this to form a habit and know you won't miss an area. Don't miss these areas that people typically skip over: kitchen door, dishwasher door, cabinet doors.
It is easy to get side-tracked when you are cleaning the house. Put away distractions such as phones and computers. Turn on some music, and if you have a second person helping you should work in separate rooms to not distract each other.
Don't forget to dust. Dusting can make any room look tidy. Double check fans and ceilings for dust. People tend to forget to clean these areas when they are in a hurry.
These are just a few of our favorite speed cleaning tips, feel free to post your tips on our Facebook!
Need Our Help to Speed Up Your Cleaning?
If you don't have the time to clean on your own we are happy to help. Contact Us for more information. We've been cleaning houses, apartments and offices in around Central Indiana for over 34 years! So if you live in Indianapolis (Meridian Hills, Broad Ripple, Nora, Downtown, etc.) or surrounding areas (Carmel, Zionsville, Westfield, Fishers, Noblesville, Whitestown, Lawrence - give us a call. We'd love to help.